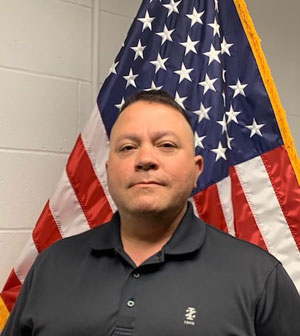 Ronald J. Walsh Jr.

Ron began his career in law enforcement when he was hired by the Schenectady County Sheriff's Office in January 1998. He has held multiple ranks throughout his career and is still employed by the department.
Beginning in 2004 as a member of the Local Union's Corrections negotiating team, Ron was elected President of the Local Union in 2006 and served in that capacity for the next ten years. Over that time period, he negotiated multiple collective bargaining agreements and enforced the contract rights of over 190 members of the Schenectady County Sheriff's Patrol Deputies, Correction Supervisors, and Correction Officers bargaining units.
In 2006, Ron was also elected to the Executive Board of the New York State Law Enforcement Officers Union, Council 82, and served as Secretary to Council 82's Board and a Member of the Council's four-person Executive Committee from 2008 through 2012.
Since 2012, he has been President of Council 82 and Chairman of its Executive Committee, and in that capacity oversees the administration of over seventy different bargaining units and over three thousand law enforcement officers, correction officers, and other public safety personnel across New York State. Ron served three terms on AFSCME's National Steering Committee on Corrections, and has been part of New York State Comptroller Thomas DiNapoli's Labor Advisory Council since 2017.